www.tanz-ist-klasse.de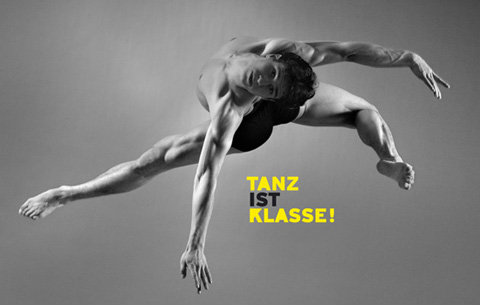 Staatsballett Berlin's education-programm »Tanz ist KLASSE!« enables children and teenagers be part of the fascinating world of ballet and dance, and opens up an experimental field of learning the basic attitude towards life.
In our projects former dancers offer an insight into Staatsballett Berlin's repertoire, daily classes in the ballet studios or prepare miscellaneous performances and hereby let a part of European cultural history come to life.
We organize two-hour workshops for school classes, long-term projects with partnerschools or offer participation for amateur dancers in our studios.
Tanz ist Klasse! e.V.
c/o Staatsballett Berlin
Henriette Köpke
Richard-Wagner-Straße 10
10585 Berlin
TEL: +49-(0)30-34 384-166
FAX: +49 (0)30 34384-165
E-Mail:
education@staatsballett-berlin.de
HOMEPAGE