PRINT
http://data.heimat.de/transform.php?file=http://data.heimat.de/pics/5/9/5/5/4/ec_59554cbcbe82fb1d9cc8417d3ab48235.jpg&height=285&width=504&do=cropOut
Enrico Nawrath | Foto: Enrico Nawrath
http://data.heimat.de/transform.php?file=http://data.heimat.de/pics/c/f/7/f/c/ec_cf7fc29613daf940de18695028c29033.jpg&height=285&width=504&do=cropOut
Enrico Nawrath | Foto: Enrico Nawrath
http://data.heimat.de/transform.php?file=http://data.heimat.de/pics/5/4/1/9/c/ec_5419c210b19c07d427681a5aa55c54c2.jpg&height=285&width=504&do=cropOut
Enrico Nawrath | Foto: Enrico Nawrath
http://data.heimat.de/transform.php?file=http://data.heimat.de/pics/7/c/d/9/b/ec_7cd9b36cd79a052628239c1b6ef1b527.jpg&height=285&width=504&do=cropOut
Enrico Nawrath | Foto: Enrico Nawrath
http://data.heimat.de/transform.php?file=http://data.heimat.de/pics/2/4/8/a/a/ec_248aaa73608363c1f84f7bb51dba641f.jpg&height=285&width=504&do=cropOut
Enrico Nawrath | Foto: Enrico Nawrath
Percy Shelley (1792 – 1822) maintained througout his life a special principle of love: Rebelling overtly against the moral conventions of his contemporaries, he lived in different cohabitations with various women, spread his revolutionary ideas through his tough-minded political commitment, and when he had been finally slandered in his English homecountry, travelled throughout the continent - restlessly and without income. With his beauty and his poetic talent, he fascinated women as well as men and cultivated a heartfelt friendship with Lord Byron.

The French choreographer Patrice Bart approaches the poet´s diverse life with a feature-length choreography which he developed for the Staatsballett Berlin. His episodically arranged ballet deals with the central motives of the life of the ingenious young man, centering the interest on the fate of his desperate search for love, the numerous female characters and the conflict with Byron. The traits of the fallen Angel Ariel which Lord Byron used to describe his friend can be easily translated into a language of dance which is ideally suited to the passionate and poetic dancer Vladimir Malakhov.

A modern stage setting has been created by Ezio Toffolutti and ravishing costumes designed by Luisa Spinatelli. The music for DAS FLAMMENDE HERZ is based on compositions from Felix Mendelssohn Bartholdy, reassembled by the Canadian conductor Ermanno Florio.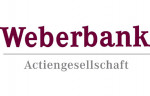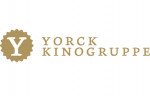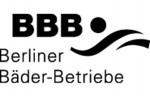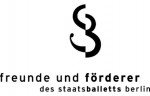 for the last time this season
Thursday, 02.07.2009
19.30 h
16 - 63 €
Further Events:
20
|
22
|
25
|
28
June 2009
02
July 2009